From ABC News
The red-bricked Victorian home where Beatles star John Lennon spent the first five years of his life was auctioned for 480,000 pounds ($770,250) this evening.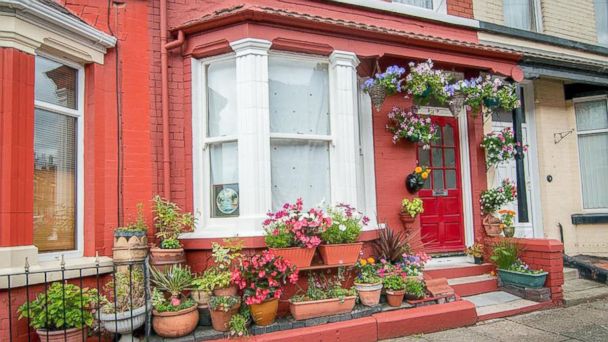 The three-bedroom, mid-terraced home at 9 Newcastle Road in Wavertree, Liverpool, is located just a few minutes away from Penny Lane — the title of one of the Beatles' most iconic tracks. The BBC reported that an American who wished to remain anonymous bought the home after a bidding war.
"It has got a lot of history from when he was a youngster," Andrew Brown, tonight's auctioneer told ABC News.
The property, that Lennon lived in from 1940 to 1945, has only changed hands a few times since the Lennon family left and according to the current owner, the property still strongly resembles the home that Lennon lived in.
"I have made sure original features have been preserved so that they reflect the 1960s period when the Beatles wowed the world with their rock and roll music," the owner said in a statement. "The main structure of the house and the features, such as the original Victorian sliding sash windows, are as they were when John Lennon lived here...
Read More
...